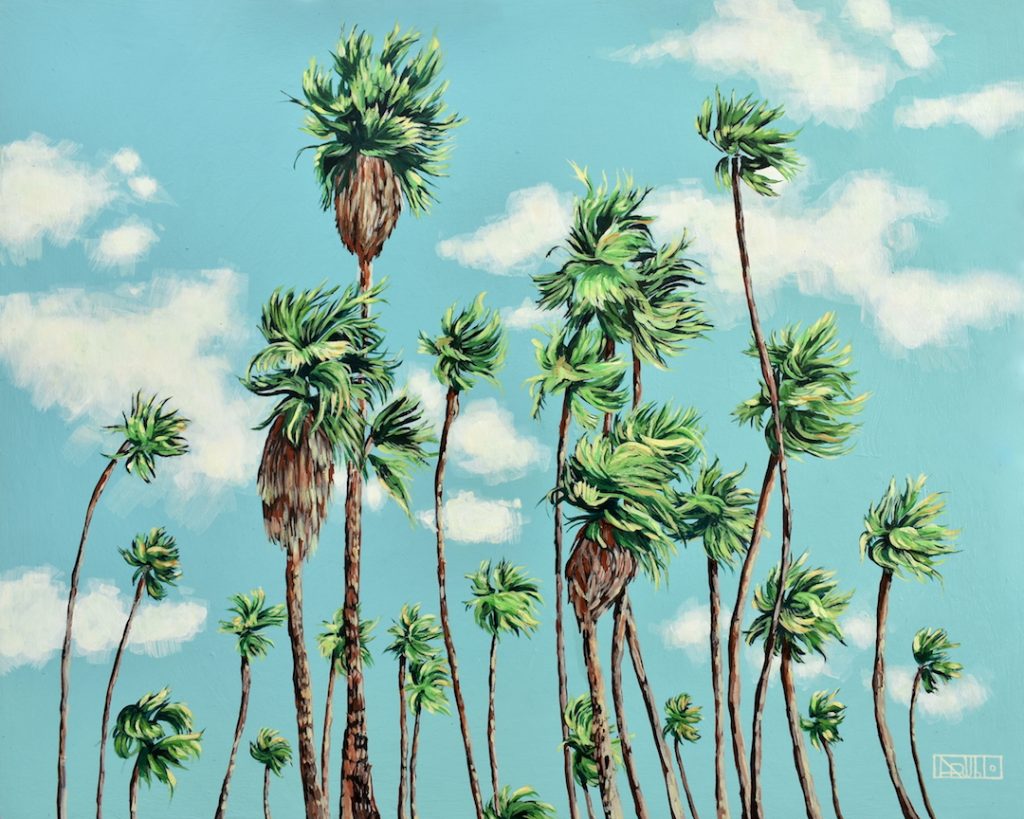 20″x16″ acrylic on cradled wooden panel
$250
This piece was inspired by the scenery found on the Pacific Surfliner from San Diego to Santa Barbara. Whimsical and polaroid photo-esque palm trees were abundant on the trip. I created this piece to honor summers in beachy Southern California.
To buy an original painting, please email me at alexandra.rubio.art@gmail.com with the following information:
(1) Which painting(s) you wish to purchase
(2) Whether you want a wire hanger installed
(3) Shipping address (I will email you an estimated shipping price)
I will send you an invoice through Paypal within 24 hours. Please allow 1-2 weeks for your order to arrive since I am only one human creating and shipping art. Thank you!